---
Kalikollective is raquel kalil's digital archive of limited edition publications and illustrative works that advocate environmental awareness, food and waste futures.
Trash Cam
is an ongoing documentation of waste performed in various cities including Paris, Hanoi, San Francisco, New York, airports, etc. Check out
wastefutures
for recent captures.
Braque meets Hejduk is a typographic experiment inspired by three shapes, the color yellow and a cast shadow.

---
Portals, Scapes is a limited edition publication made in collaboration with Megan Lynch for the 2019 SF Art Book Fair. 15 copies were made for this sale.

---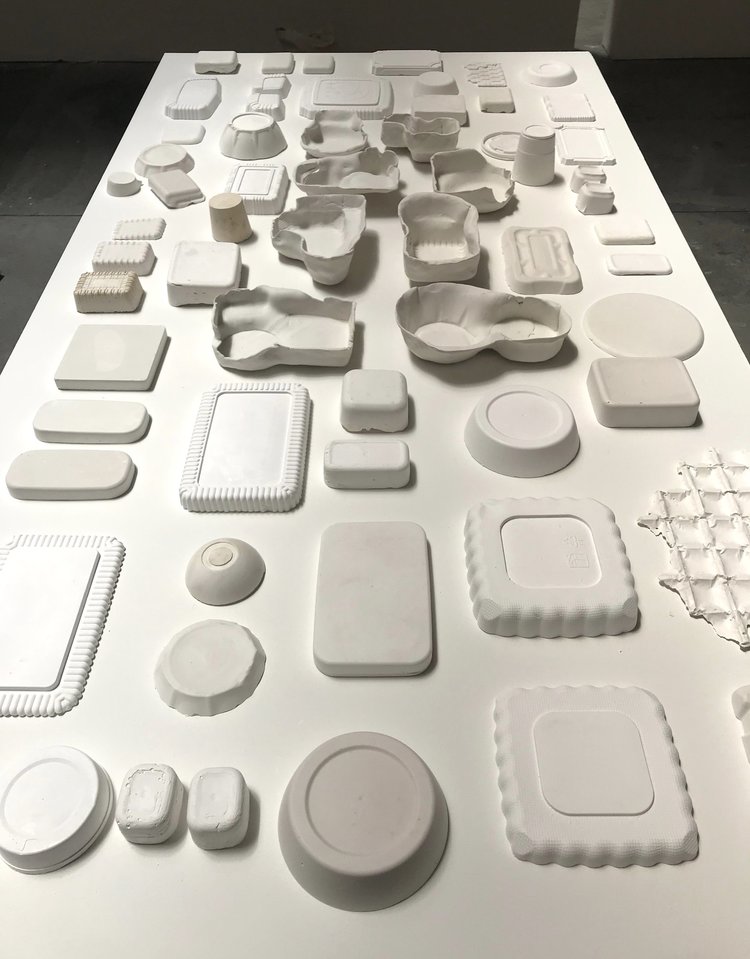 Lunch Mass and Cradle
was exhibited at the California College of the Arts commencement show where it received the Curator's Award. From 2018-2019, select pieces from
Lunch Mass
remained on display at the San Francisco campus.
Exhibitions
CCA Curator's Award, 2018-2019
La Comida es Medicina
, 2018
CCA Commencement Show, 2018
Craft of Use Exhibition, 2017
---
Pocket Picnics is a series of diagrams about a wearable an eating utensil.
These worn plates are deisgned to suggest a future effort to mitigate food packaging in the public domain. From hotdogs to bon bons, tacos and sauces, anything can be served onto an individual's Pocket Picnic for eating on the go.
This work was part of a series of future artifacts for Raquel's MFA Design thesis.

Exhibition
MFA Design Thesis Show, 2018
FoodInno Symposium, 2018
Primer Conference, 2018

Risograph prints sold at
SF Art Book Fair, 2019
SF Art Book Fair, 2018
Otis Art Book Fair, 2018